Unique approach, exceptional results
Results. That's what you need from a recruitment consultancy, plain and simple. And with our 99% success rate on retained campaigns, that's exactly what we deliver.
That figure would be impressive even if we specialised in low-hanging fruit, finding easy-to-find positions. But we don't. We devote ourselves to recruiting exceptional talent at mid-senior executive level. Exclusively for the downstream and midstream oil industry. And that's no mean feat.
A bespoke service from beginning to end
We begin by getting to know your organisation, its culture and your recruitment needs. Inside out.
Working closely with you, we explore the unique recruitment issues and opportunities your company offers. Then we craft a 360° profile of your perfect candidate, assessing skills, qualities and personal attributes down to the Nth degree. After all, a high level of detail and understanding is key to result delivery.
Always open, always frank, we bring our specialist knowledge to the table and collaborate closely to draw up a winning recruitment strategy. It may involve a conventional mix of channels – but in many cases it features a bold fresh-thinking approach. Because at ABN Resource, we know we can only deliver by daring to challenge the norm.
Shortlists focused on quality
An ABN Resource candidate shortlist is never the best of a mediocre bunch. It represents the finest people available, cherry picked from the top talent around.
That's hardly surprising since our assessment is exhaustive, including psychometrics, behavioural and aptitude analysis.
But we go further. Along with candidate salary details, CVs and references we give you video recorded interviews and open access to your consultant's interview notes.
And, thanks to our candidate benchmarking tool, you can see at a glance all the strengths, weaknesses and individual attributes of each shortlisted candidate.
All this means we deliver the right result, first time, every time. That not only saves you time and money, but also ensures you make the correct hiring decisions.
i-intro. Placing the finest candidates in your hands.
At the heart of this personalised service is our unique candidate delivery platform i-intro. Driven by award-winning technology, i-intro gives you instant 24/7 access to all the data we generate on your candidates.
With watertight security in-built, i-intro works from any internet-enabled device and is highly intuitive and user friendly. Perfect for watching video interviews and reviewing benchmarking data, you can fit candidate assessment around your busy schedule to make recruiting the right people more convenient than ever before.   
Insight. In spades.
Our 15 years' in-depth knowledge of the downstream and midstream oil industry gives us a rare insight into the best possible way to recruit the right people. With our finger very much on the pulse and an extensive network of contacts, we know the global market trends and constantly changing recruitment landscape, so we're primed and ready to move.
The result? A superfast response to fulfilling your candidate needs – just 3.5 weeks' on average from initial brief to placement.
Your trusted partner
We believe in offering complete transparency and confidentiality in everything we do. That's why our clients trust us every step of the way.
That includes our post-selection management service where we manage the offer process and secure your chosen candidate, bringing them on board seamlessly.
Of course we follow the success of each of our candidates avidly to ensure our methodology remains as effective as possible. And with an 89% retention rate after 12 months and 73% after 4 years, our clients can testify to the success of our approach.
Well connected – over 12.5K industry contacts
We invest time and effort in keeping ourselves well connected within the industry. That's why you'll often find us attending or guest speaking at industry networking events and conferences – widening our talent pool and strengthening our relationships with contacts.
OUR RESULTS SPEAK FOR THEMSELVES
99%

success rate on retained campaigns

89%

of candidates placed remain in situ after 12 months

73%

of candidates are with the client company after 4 years
Our Markets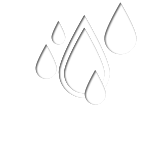 Lubricants & Additives
Recruiting Executive Management, Sales, Operations and Technical personnel for Lubricant, Base Stock and Additive companies. Geographic locations include Europe, Middle East, Asia and Americas.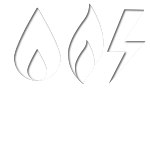 Oil, Gas & Power trading
Recruiting Front, Mid and Back office positions in London, Geneva, Houston, Singapore and Rotterdam. Product lines include Crude, Light, Mid Distillate and Black oil products. LNG, Pipeline Gas and Grid Power.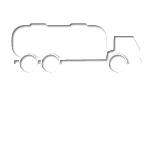 Fuel Wholesaling & Distribution
Recruiting Executive Management, Sales and Operations staff for wholesalers and distributors of fuel throughout the UK, Europe and USA.

Pipeline Services
Recruiting Executive Management, Sales and Operations staff across the full range of pipeline services. Geographic locations include EMEA, APAC and the Americas.